WE ARE CURRENTLY CLOSED FOR HOLIDAYS RETURNING 2nd FEBRUARY
Our New Home In The Centre Of Hoveton!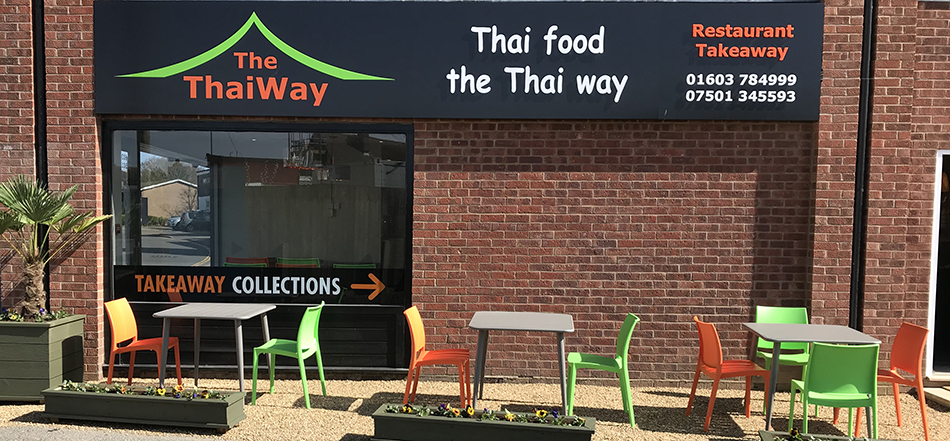 Opening Hours From July 2021
The restaurant is now open for inside dining, takeaway and delivery cooked to order
Wednesdays through Sunday closed Monday and Tuesday Buffet available Friday Lunch.
Summer Opening Hours
Wednesday - Thursday. 04:30pm to 9:00pm.
Friday - Saturday - Sunday. 12:00pm to 2:30pm and 4:30pm to 9:00pm.
Evening Deliveries available Wednesday - Thursday - Friday - Saturday - Sunday 4:30pm to 9:00pm

The ThaiWay Pad Thai Always A Favourite

Our King Prawn Pad Thai we use only the best large King Prawn, Rice Noodle with Egg and Vegetables. Servis with add your own Chilli, Peanut and Lime.
Sweet & Sour With Pork

Tomato, Onion, Spring Onion, Carrot, Cucumber, Pineapple, Red Pepper, Garlic and Pork. Spiced to taste!

The ThaiWay Home Grown Produce

Many of the vegetables, herbs & spices used in our menu are home grown in our garden & greenhouse.