Opening Times! Tuesdays to Sunday 4:30pm to 9:00pm. Lunch Wednesday to Saturday 11:30am to 2:00pm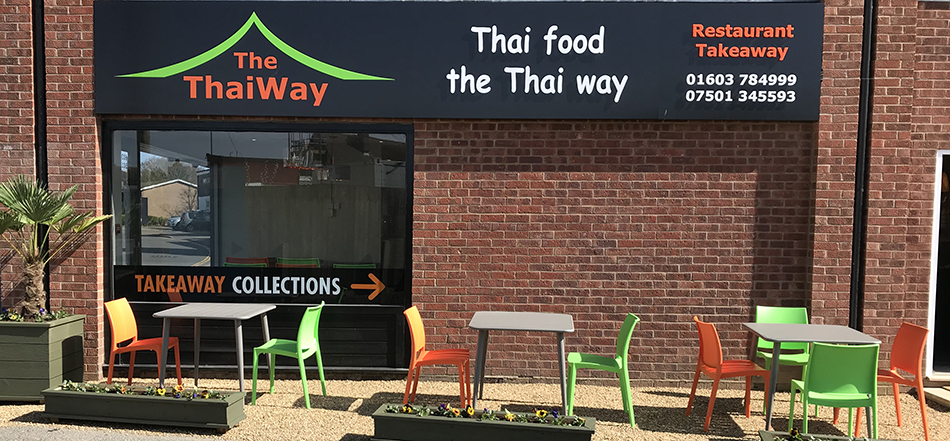 The ThaiWay Pad Thai Always A Favourite

Our King Prawn Pad Thai we use only the best large King Prawn, Rice Noodle with Egg and Vegetables. Servis with add your own Chilli, Peanut and Lime.
Sweet & Sour With Pork

Tomato, Onion, Spring Onion, Carrot, Cucumber, Pineapple, Red Pepper, Garlic and Pork. Spiced to taste!

The ThaiWay Home Grown Produce

Many of the vegetables, herbs & spices used in our menu are home grown in our garden & greenhouse.